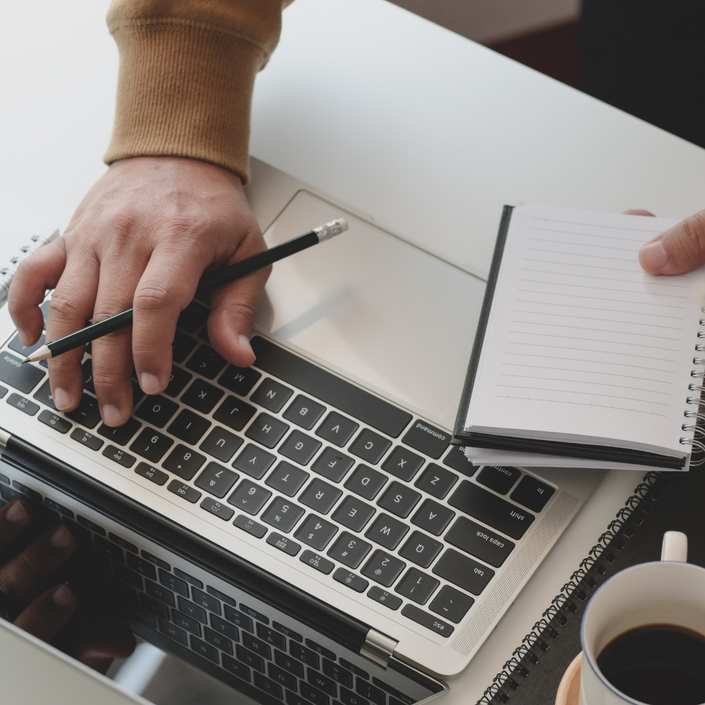 How to make a clickable prototype
Save time & avoid expensive mistakes by creating a clickable prototype - no coding needed!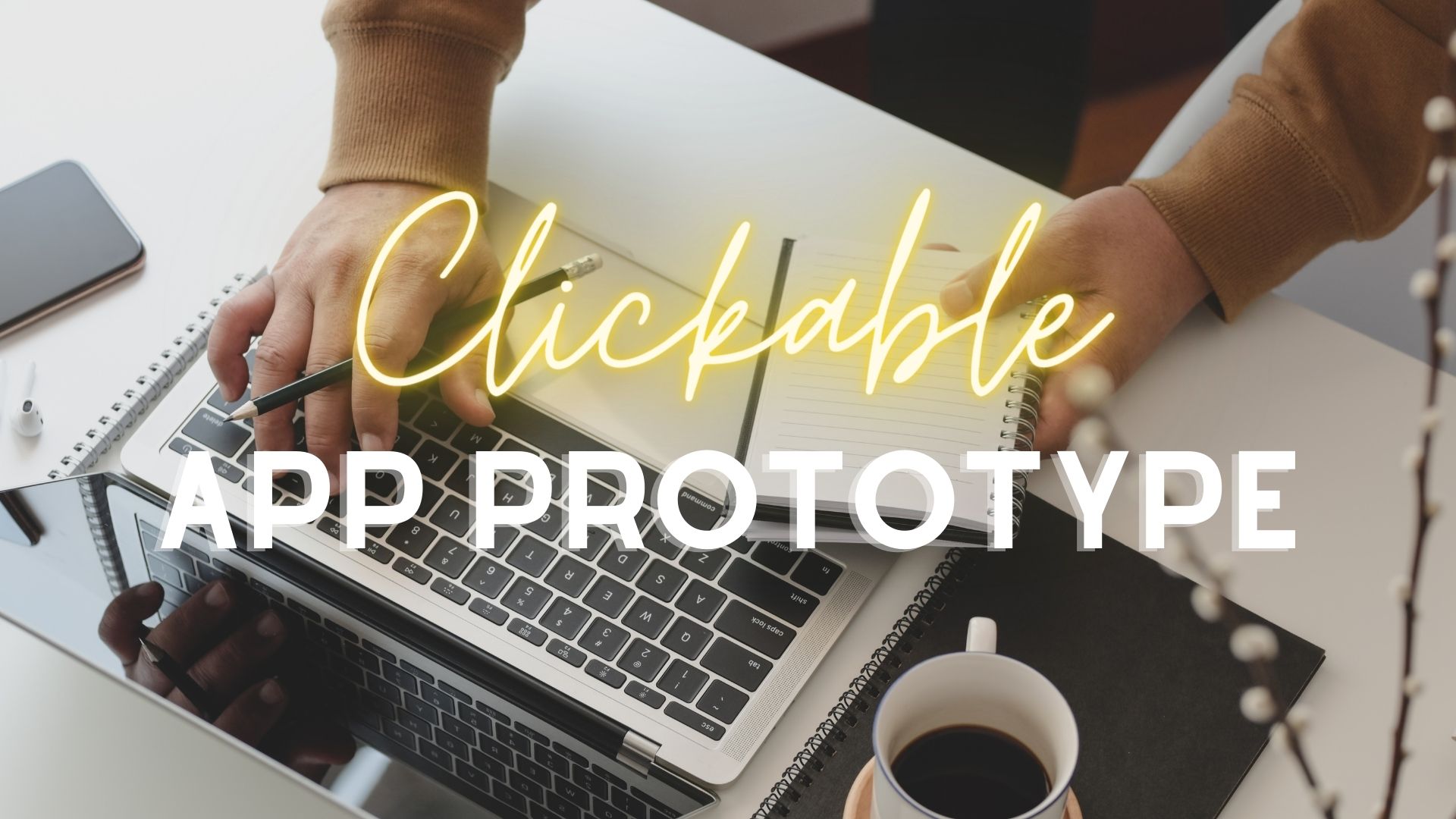 Many of our most successful students have also gone on to create a clickable prototype for their app… and have upgraded to our new Clickable App Prototype Program!
A clickable app prototype will be so useful for your app because:
You can plan out your entire app visually. Makes it much easier to actually see how the app will work!
It's very useful to share with friends to get feedback on your app design BEFORE you start to make your app.
It makes it much more likely you'll get an app made EXACTLY how you want it.
It's super useful for your developer as a reference when working.
It will reduces confusion, questions & saves time during app development.
After making hundreds of apps, having a clickable prototype is an invaluable tool to save time & money & ensure you're making an app that your users will love.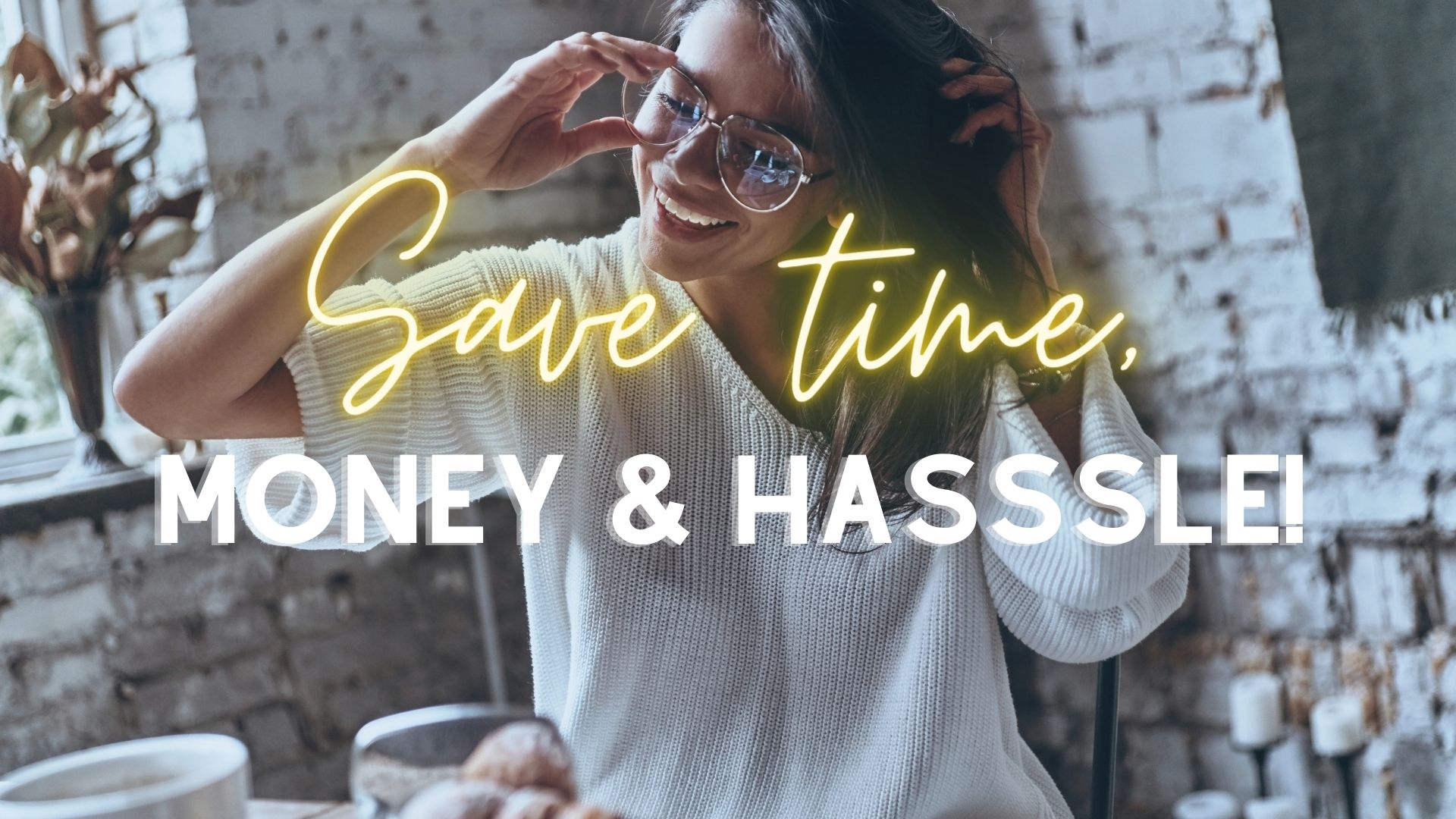 In the Clickable App Prototype Program you will get:
What is the #1 clickable prototype software I recommend
How to create an interactive prototype WITHOUT any tech or design skills
How to publish & share your prototype with your friends & app developer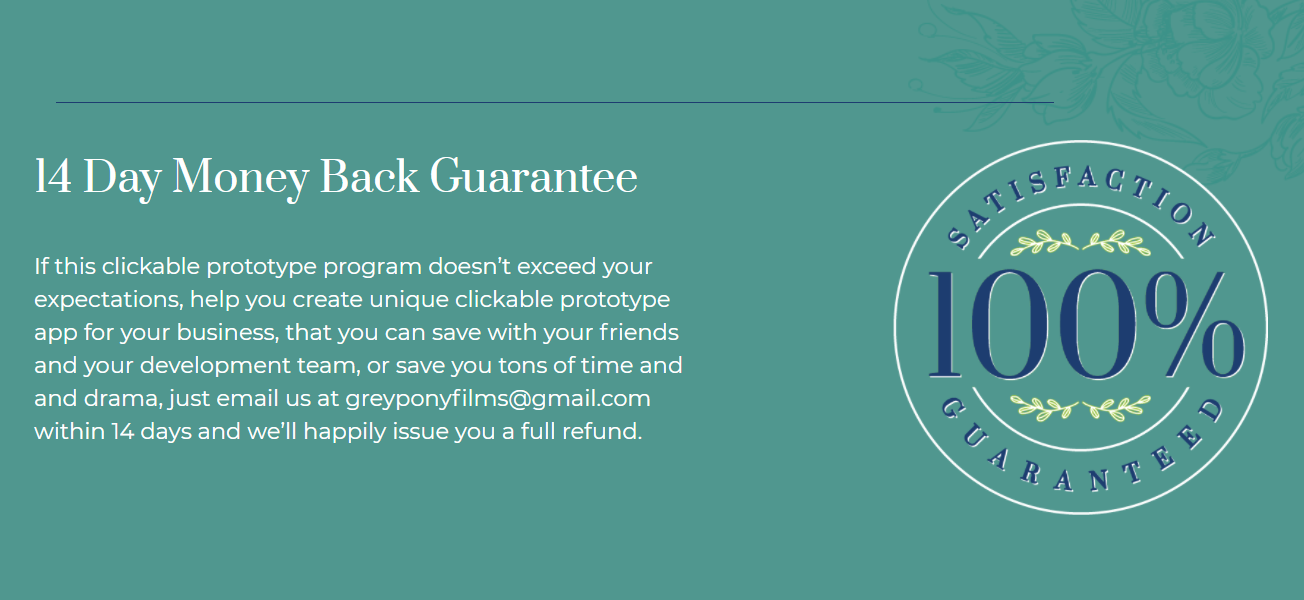 Frequently Asked Questions
I have no tech skills, can I make a clickable prototype?
Yes absolutely! I show you the step by step process and it's very easy to follow.
How long will it take to make a clickable app prototype?
You can make a simple clickable prototype in minutes! No coding or design skills required.
Can I get a refund?
If this clickable prototype program doesn't exceed your expectations, help you create unique clickable prototype app for your business, that you can save with your friends and your development team, or save you tons of time and and drama, just email us at
[email protected]
within 14 days and we'll happily issue you a full refund.